DOMINATE THE
FUTURE OF FITNESS
BENEFITS THAT CAN'T BE BEAT
Providing the most diverse range of fitness classes and equipment in the industry isn't just a bonus for CLASS UFC GYM members. The unmatched business benefits of our opportunity have attracted talented investors and owner-operators nationwide.
POWERFUL BRAND RECOGNITION

POWERFUL BRAND RECOGNITION

Your franchise can capitalize on our respected position in the fitness industry and history of innovation, empowerment, and international renown.

ACTION-DRIVEN CLASSES

Your franchise will offer the intense, expert driven HIIT and BOX classes that members are eager for, along with the dedicated training they need.

FAST-GROWING MEMBER BASE

More people than ever are recognizing the value of professionally inspired and performance focused fitness classes; that means more opportunities for you.

MULTIPLE REVENUE STREAMS

Along with our in-demand classes, your franchise can add retail sales, supplements, and more to your offerings to boost your bottom line even further.

INTERNATIONAL PRESENCE

With a global fan base of 449 million fans, locations in 40 countries, and 900 more in development, you've got a brand known around the world.

FUNCTIONAL FOOTPRINTS

CLASS UFC GYM franchises fit in less space than other fitness concepts, only about 2,500 – 4,000 square feet, helping you maximize your impact with less overhead.
ADD TO A HISTORY FULL
OF FIGHTING SPIRIT
For more than a decade, UFC GYM has championed the fitness space with our signature MMA-style workouts. Our deep roots in the world's oldest sport make us the leading expert in all things fitness, and our members and franchisees see the difference. But we're not stopping while we're ahead. CLASS UFC GYM is on a mission to empower more members, build more locations, and bring more franchisees like you into our international family.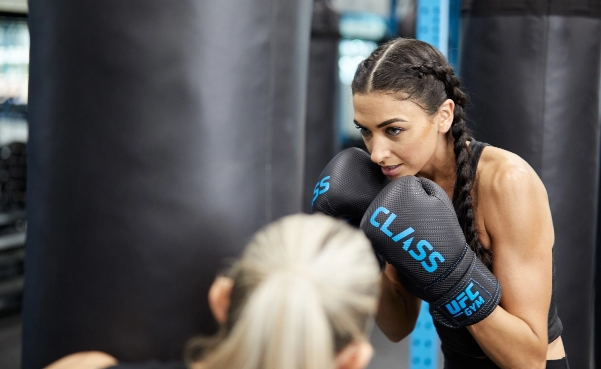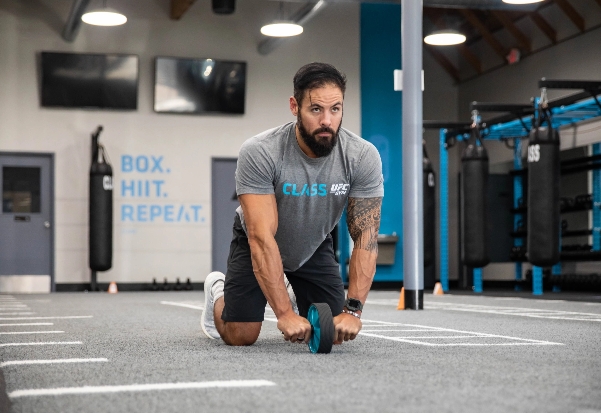 OUR CLASSES PACK A PUNCH
CLASS UFC GYMs deliver two powerhouse programs designed to give members the functional, results driven workouts they want with the instruction and assistance they need. BOX and HIIT are some of the most popular fitness programs available today, and they're made even better thanks to the expertise of UFC GYM. Your franchise will be the place to go for fitness fans of every experience level who want that extra push to achieve their goals.
THINGS ARE HEATING UP IN THE FITNESS FIELD
70M

Health Club Consumers

121%

Boutique Fitness Membership Growth

$87B

Fitness Industry Revenue
OUR BOUTIQUE MODEL BOOSTS APPEAL
Boutique fitness is the wave of the future for busy members who want to get the most out of their workouts. That's why we've brought the boundless benefits of the UFC GYM brand to this growing segment. With CLASS UFC GYM, you can draw in diverse demographics by providing the classes they want with the name they trust—all in a functional model that's easier to open and operate.
$100,000
LIQUID CAPITAL REQUIREMENT
$209,705 to $499,000
INVESTMENT RANGE
A SHOUT OUT FROM OUR FRANCHISE OWNERS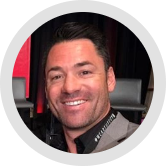 "I have learned SO MUCH as a UFC GYM franchisee—about leadership, business, and myself. I often joke that I got my Bachelors in Aviation and, my Masters in Public Administration/Buisness and my PhD in Small Business from UFC GYM. Personally, it has been the greatest challenge and reward of my life."
ADAM STANLEY
FRANCHISEE - LONETREE, COLORADO

TURN YOUR FIGHTING SPIRIT
INTO A FUNCTIONAL BUSINESS
GET STARTED