OWN A BOX & HIIT FITNESS FRANCHISE WITH THE BIGGEST
BRAND IN SPORTS
UNBEATABLE FRANCHISE BENEFITS
UFC GYM has come a long way, and we're not done yet. We're relentless! Once we realized our members needed more—more classes, modern and inclusive training (BOX & HIIT), and individualized coaching—we knew we had to take the next step. With CLASS UFC GYM, franchisees like you empower the fighting spirit in members across the country with mixed martial arts and cross-training workouts unlike any other.
POWERFUL BRAND RECOGNITION

POWERFUL BRAND RECOGNITION

Your MMA fitness franchise can capitalize on our respected position in the fitness industry and history of innovation, empowerment, and international renown.

POPULAR HIIT
& BOX CLASSES

POPULAR HIIT
& BOX CLASSES

Your franchise will offer the intense, expert driven HIIT and BOX classes that members are eager for, along with the dedicated training they need.

FAST-GROWING MEMBER BASE

More people than ever are recognizing the value of professionally inspired and performance focused fitness classes; that means more opportunities for you.

MULTIPLE REVENUE STREAMS

Along with our popular cross-training classes, your franchise can add retail sales, supplements, and more to your offerings to boost your bottom line even further.

INTERNATIONAL PRESENCE

With a global fan base of 449 million fans, locations in 40 countries, and 900 more in development, you've got a brand known around the world.

FUNCTIONAL FOOTPRINTS

CLASS UFC GYM franchises fit in less space than other fitness concepts, only about 2,500 – 4,000 square feet, helping you maximize your impact with less overhead.
ADDING THE FIGHTING SPIRIT
TO BOUTIQUE FITNESS GYMS
For more than a decade, UFC GYM has championed the fitness space with our signature MMA-style workouts. Our deep roots in martial arts, the world's oldest sport, makes us the leading expert in all things mixed martial arts and popular fitness. And our members and franchisees see the difference. CLASS UFC GYM is on a mission to empower more members with accessible personal training programs that are unbeatable.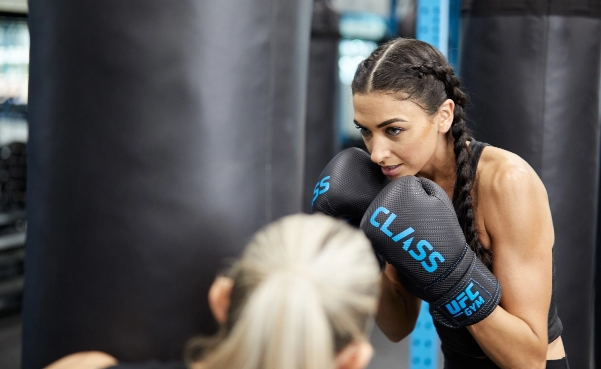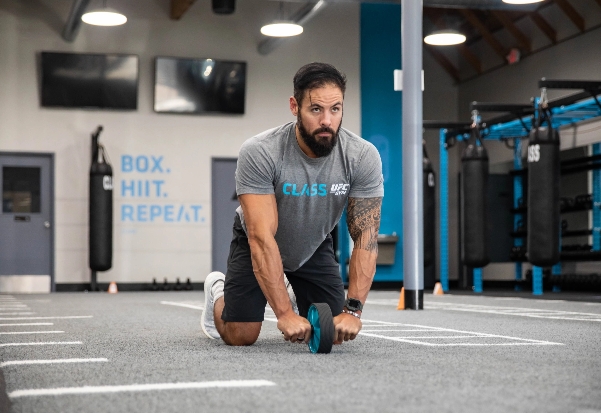 BOX. HIIT. Earn. Repeat!
CLASS UFC GYMs deliver two powerhouse programs designed to give members the functional, results driven workouts they want with the instruction and assistance they need. BOX and HIIT are some of the most popular fitness programs available today, and they're made even better thanks to the expertise of UFC GYM. Your personal training and cross-training franchise will be the place to go for fitness fans of every experience level who want that extra push to achieve their goals.
THINGS ARE HEATING UP IN THE FITNESS FIELD
70M

Health Club Consumers

121%

Boutique Fitness Membership Growth

$87B

Fitness Industry Revenue
OUR BOUTIQUE GYM MODEL IS MORE INCLUSIVE
Boutique fitness is the wave of the future for busy members who want to get the most out of their workouts. That's why we've brought the limitless benefits of the UFC GYM brand to the growing BOX and HIIT class segment. With CLASS UFC GYM, you can draw in diverse demographics by providing the classes they want with the name they trust—all in a functional model that's easier to open and operate.
$100,000
LIQUID CAPITAL REQUIREMENT
$209,457 to 498,752
INVESTMENT RANGE
A SHOUT OUT FROM OUR FRANCHISE OWNERS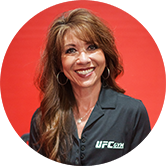 "We decided to be UFC GYM owners because we have a passion for fitness, health, and wellness and to be able to give back to the community here in Reno, NV with providing a facility that does exactly THAT. We are also able to provide an exercise facility that's state-of-the art and caters to all different age groups and demographics."
MIMI STRICKLER
FRANCHISEE - RENO, NEVADA

OWN THE LEADING BOUTIQUE GYM FRANCHISE BACKED BY A POWERFUL GLOBAL BRAND
GET STARTED